"Fred Johnson is one of the best and most inspirational leaders with whom I have served."
- General (RET) David H. Petraeus
Listen to Fred tell his story "Now or Never" that was performed live at the Louisville Moth GrandSlam or read the version published in Reader's Digest.
Click to purchase FIVE WARS on Amazon in either paperback or Kindel.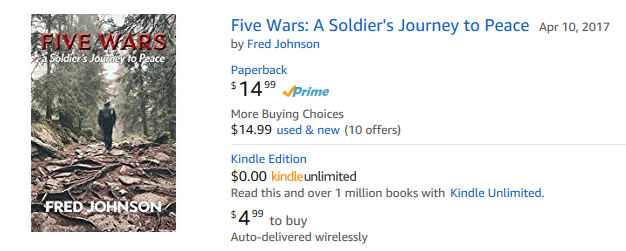 Click to purchase via PayPal for a signed copy
of FIVE WARS